Veterinary Clinic Chung and Wahle | Berlin-Friedenau
Small Animal Clinic in Berlin-Friedenau.
Veterinary Clinic Chung and Wahle
The Veterinary Clinic Chung and Wahle team in Berlin-Friedenau bids you a warm welcome. Whether dog, cat or hamster – pets are for many of us our most loved companion and also often your best friend. When the pet is not feeling well, don't worry, we are there for you and your pet to assist you with great passion and care.
Your pet is in good hands with us – whether it's a routine examination, an acute illness or an emergency, we are here for you. Our veterinary clinic has modern equipment which allows us to examine your pet from head to paw with great care and love. Additionally we offer separated waiting areas and treatment rooms for dogs and cats.
We made our passion our occupation, because of our love for animals. Our team is young, dynamic and consists of professional staff and experienced veterinarians. We combine experience and expertise with a loving portion of empathy. We are an international veterinary clinic and offer care in German, English and Mandarin. Our team is here for you and your pet and always available for all matters and questions regarding veterinary medicine.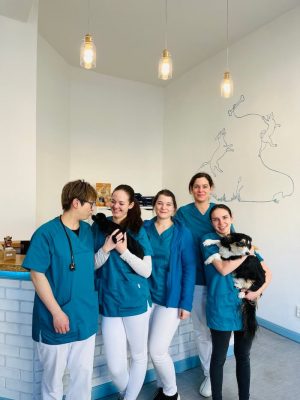 In-House Laboratory for blood examination, urine examination and feces examination

digital X-ray

high-end ultrasound

blood pressure measurement

dental check-up, dental cleaning and dental treatment

soft tissue surgery

individual consultation to provision/precaution and health check-up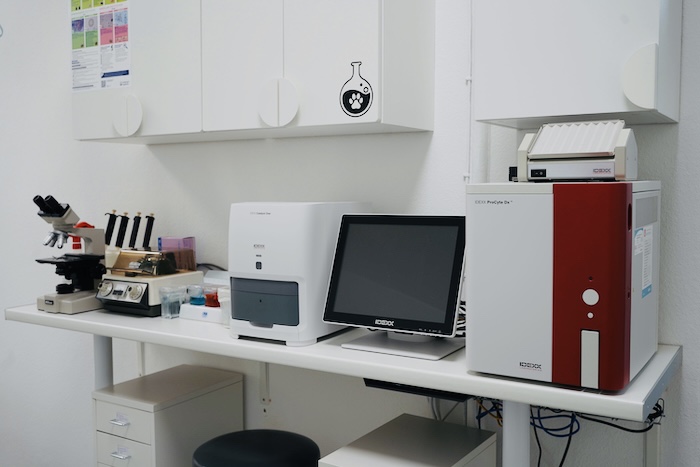 In-House Laboratory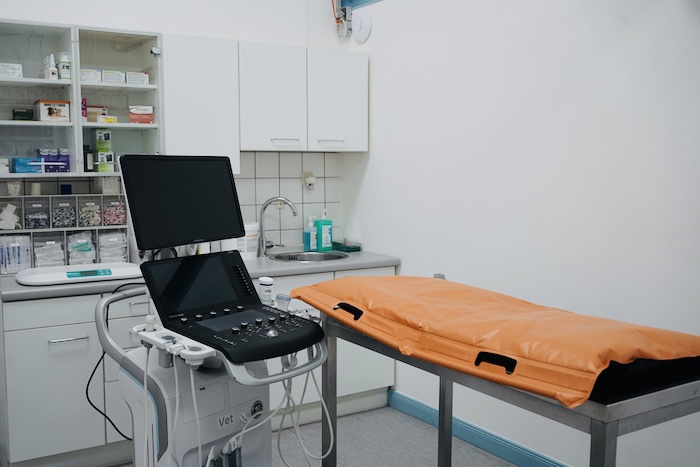 high-end ultrasound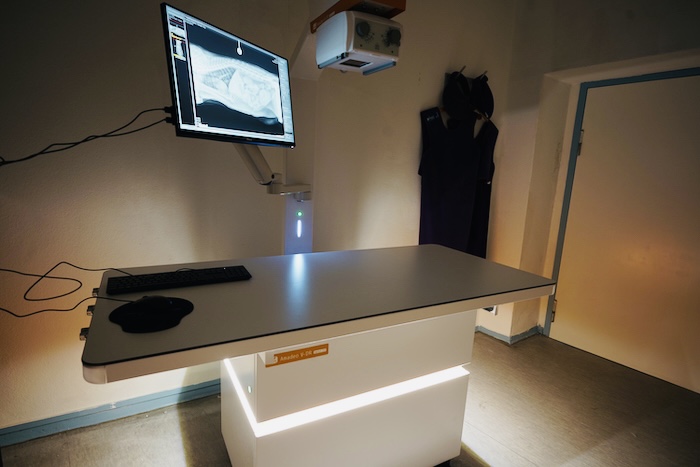 digital X-ray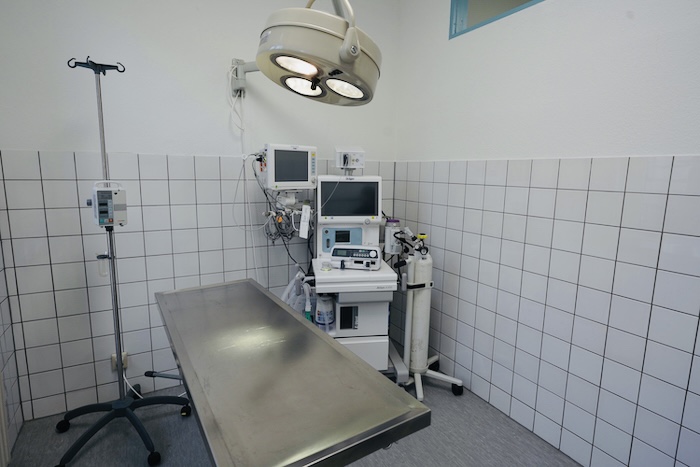 operating room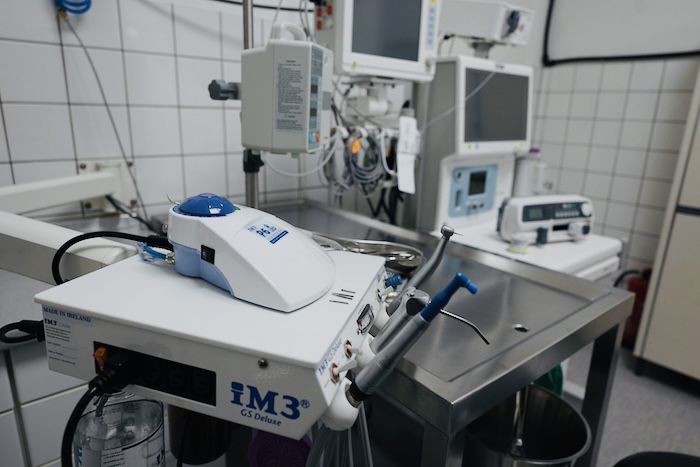 dental treatment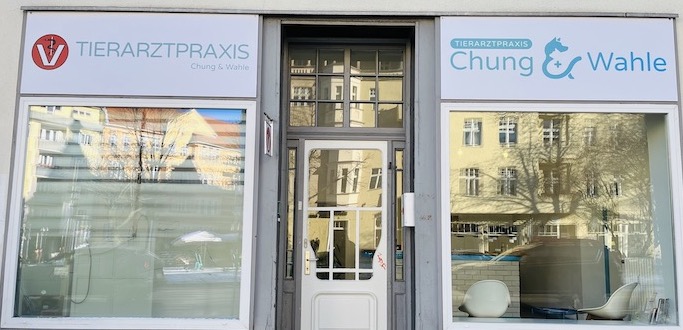 Veterinary clinic in Berlin-Friedenau
Our veterinary clinic is located in Berlin-Friedenau. We welcome you and your four-legged friends warmly. To reduce the stress of a visit to the veterinarian we have separated waiting areas and treatment rooms for dogs and cats. You can reach us easily by public transport at U+S station "Innsbrucker Platz".
Our opening and office hours are:
Monday: 9.00 – 18.00

Tuesday: 9.00 – 20.00

Wednesday

: 9.00 – 14.00

Thursday

: 9.00 – 20.00

Friday: 9.00 – 18.00

Saturday

: 9.00 – 14.00

Sunday and holiday: closed
Basic hygiene rules for the veterinary clinic
We take all necessary steps to ensure the safety of our customers and our employees with regards to Covid-19. Therefore we kindly ask you to respect our basic hygiene rules which applies in our veterinary clinic:
Entrance only with a FFP2 mask or a medical mask.

In case of symptoms indicating respiratory infection please ask another person to accompany your pet.

There will not be more than two persons at the same time in the waiting areas.
Would you like to make an appointment or have any questions please feel free to contact us. We are looking forward to your request and gladly help you. In order to avoid waiting too long in the clinic, please make an appointment via phone or online. Of course we are always here in case of an emergency.